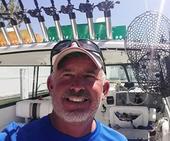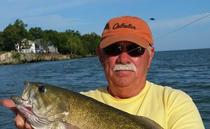 Welcome to Freshwater Charters, a fishing service started by a guy who loves to fish and have fun. I run my local charter fishing service from Put-in-Bay.

My name is Capt. Cliff Fulton the owner of Freshwater Charters



I started this buisness about 7 years ago when I decided to retire from both the Air Force and Corporate America. Living on Lake Erie, I could think of nothing I would rather do then spend my days on the lake meeting new people and catching fish.


My first mate is Dave Church a Lake Erie fisherman for many, many years. Dave will not only help with instruction on trolling, casting, but also information about the islands and history. Dave works for tips and is always appreciative.








There are many ways to fish for Walleye here on the Great Lakes, and I leave it up to you and your group to decide. We offer trolling, casting and drifting as our means of landing the big ones.

Hours of the fishing can be customized, we can start a little later if you had too much fun in town, or at sunup. Evening fishing is also open, and sunsets are spectacular.


Beverages are available on board. Feel free to bring anything you like. I would encourage extra beer, wine and spirits. Also, I do allow smoking and love cigars.